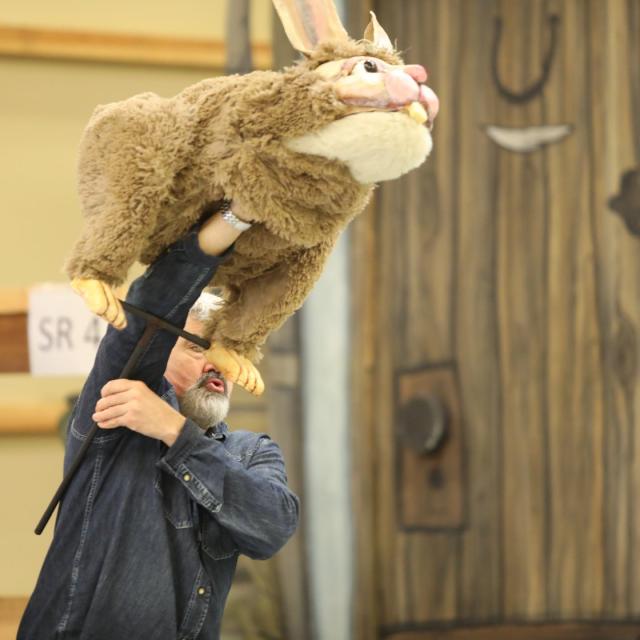 On Stage Next! February's Exciting San Diego Theatres Line-Up
Jan 31, 2020
Leap Year is here and February 2020 means there's an extra day of events to enjoy. San Diego Theatres has your tickets to this month's must-see performances, including four events on February 29 - Leap Day!
From major concert events and large-scale productions at the Civic Theatre, to comedy and the perfect Valentine's date night at the historic Balboa Theatre, check out why San Diego Theatres' venues are the place to be all month long.
Mike Salazar Pa'l Gabacho Tour
Balboa Theatre – Sat, Feb 1
For the first time in San Diego and continuing his successful tour of the United States, "Comedy Knight" Mike Salazar brings his stand-up to Balboa Theatre, presented by MKS.
San Diego Opera's Hansel and Gretel
Civic Theatre – Feb 8, 11, 14, 16
San Diego Opera returns to the Civic Theatre with its next mainstage season production: Hansel and Gretel by Engelbert Humperdinck. Based on the Brothers Grimm fairy tale, this English-language opera is the perfect event for the whole family and features astonishing life-sized puppets.
California Ballet Company's The Rock & Blues Project
Balboa Theatre – Feb 13-14
The Rock & Blues Project is your ticket to the perfect date night this Valentine's Day Weekend! California Ballet's Artistic Director Jared Nelson brings his unique choreographic energy to the stage with two new pieces. PLUS live rock band "Which One's Pink?" and blues musicians, including singer Natalie Bancroft, ensure a thrilling night of live music and dance.
The Simon and Garfunkel Story
Balboa Theatre – Feb 18-19
Presented by Broadway San Diego, The Simon & Garfunkel Story is a critically acclaimed concert style theatre show about two young boys from Queens, New York who went on to become the world's most successful music duo of all time.
An Evening with Sarah McLachlan
Civic Theatre – Tue, Feb 18
Known for hits like "Angel," "Adia," and "Fallen," Sarah McLachlan is one of the most celebrated singer-songwriters in entertainment. The Grammy and Juno award-winning singer brings her angelic voice to the Civic Theatre stage in an unforgettable concert event presented by Goldenvoice.
David Spade
Balboa Theatre – Fri, Feb 21
SNL alum and "Lights Out" host David Spade brings his signature stand-up to San Diego. Limited seats remain for this evening of comedy presented by San Diego Theatres.
Our Lady of Peace presents Spring Sing 2020: Game Night
Civic Theatre – Sat, Feb 22
OLP's annual Spring Sing is a musical extravaganza that is produced and choreographed exclusively by students. The 50-year-old tradition promotes leadership, creativity, sisterhood and compassionate competition among the classes.
The Bachelor Live On Stage
Civic Theatre – Thu, Feb 27
Hosted by Bachelor Nation favorites Becca Kufrin and Ben Higgins, The Bachelor Live On Stage guarantees all the drama, the gossip and the romance of the reality-TV favorite in one delightful evening. Presented by Broadway San Diego.
THE ILLUSIONISTS– LIVE FROM BROADWAY
Civic Theatre – Feb 28 - Mar 1
Direct from Broadway, the world's bestselling magic show is coming to San Diego. Presented by Broadway San Diego, The Illusionists dazzles audiences of all ages with a powerful mix of the most outrageous and astonishing acts ever to be seen on stage.
Daniel Tiger's Neighborhood Live!
Balboa Theatre – Sat, Feb 29
Daniel Tiger and all of his friends from the beloved PBS KIDS television series are hopping aboard Trolley and coming to San Diego. Perfect for little ones and fun for the whole family, this live theatrical production is filled with music, dancing, laughter and "grr-ific" surprises. Presented by Emporium.
Something for everyone!
Explore the San Diego Theatres events calendar.
San Diego Theatres and Ticketmaster.com are your only official, trusted ticket sales sites for events at Balboa Theatre and Civic Theatre.