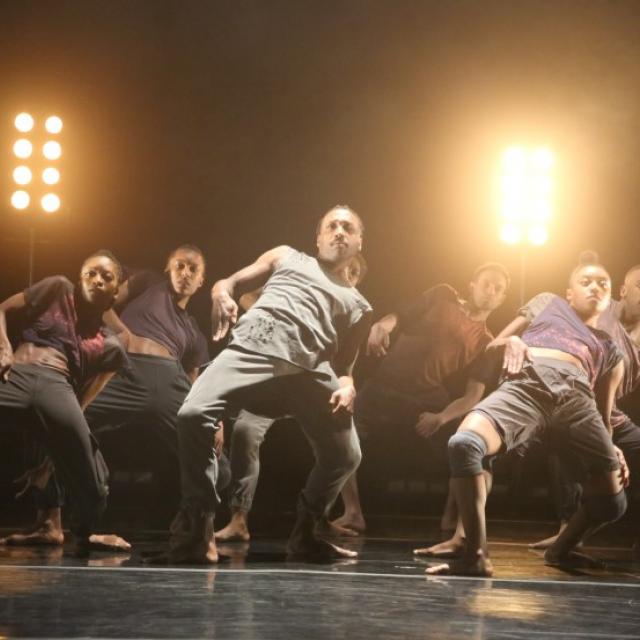 ArtPower UCSD
A.I.M
by Kyle Abraham
Thu, Jan 30, 2020 @ 8:00P
Pricing
Tickets start at $32 (includes a $2.00 Facility Restoration Fee)
Children
Children under 5 years of age are not permitted. All ages must have own ticket.
"Elastic and electric, luxuriantly rippling, poetically arranged with moments of perfect stillness that arrive amid splashes of expression."— Dance Magazine
The "magnetic dancers" of A.I.M (New York Times) demonstrate a diverse range of choreography, all created by Artistic Director Kyle Abraham. Repertory includes: The Quiet Dance, a quintet set to Bill Evans's sentimental rendition of the Bernstein classic Some Other Time; Show Pony, an energetic new piece performed by Princess Grace Award winners Tamisha Guy and Marcella Lewis; Meditation: A Silent Prayer, a group work featuring voice-over recording by Carrie Mae Weems, MFA '84 and visual artwork by Titus Kaphar; Drive, a high energy, propulsive work set to thumping club beats; and a duet excerpt from Dearest Home, Kyle Abraham's 2017 evening-length work that explores the concepts of love, longing, and loss.
Photo Credit: Steven Schreiber