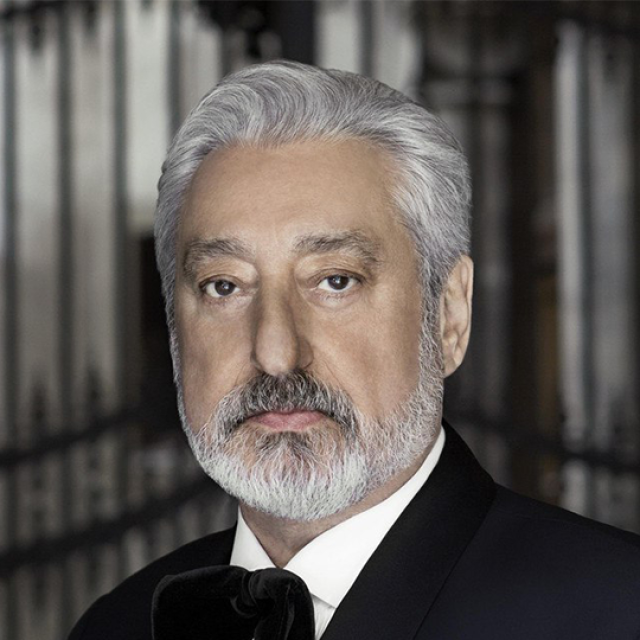 I Concert Entertainment
Ebi: Rescheduled
Sat, Feb 4, 2023 @ 8:00P
Masks
Masks are recommended but not required
Pricing
Tickets start at $82.50 (includes a $3.50 Facility Restoration Fee)
Children
Ages 2+ require a ticket
On Sale
Public on Sale begins Mon, Oct 24, 2022 @ 10:00A
This event has been rescheduled for Saturday, August 26th. All tickets purchased for this performance will be honored on the new date.
Ebrahim Hamedi, known better as "Ebi" to his millions of fans across the world. His legendary satin, yet incredibly powerful voice has established Ebi as a Legendary Iranian Singer for the ages. Throughout his 50-year career, Ebi has released over 30 albums, and closer to 100 singles, performed sold-out shows across the world, and continuously released an endless string of hits, transcending Ebi's fan base through 3 generations of Iranians worldwide.
Since the Islamic revolution, Ebi's music has been illegal to play in Iran, yet his audience is ever-growing both inside, and outside of his birth country. This is manifested by 5 decades of touring the globe, performing for millions of fans, and selling out some of the most prestigious venues in the world: Royal Albert Hall, Microsoft Theatre LA Live, Wembley Stadium, Sydney Opera House, Air Canada Center, Globen, Cologne Arena, Sony Center Toronto, Queen Elizabeth Theatre, Greek Theatre Los Angeles, and many many more.