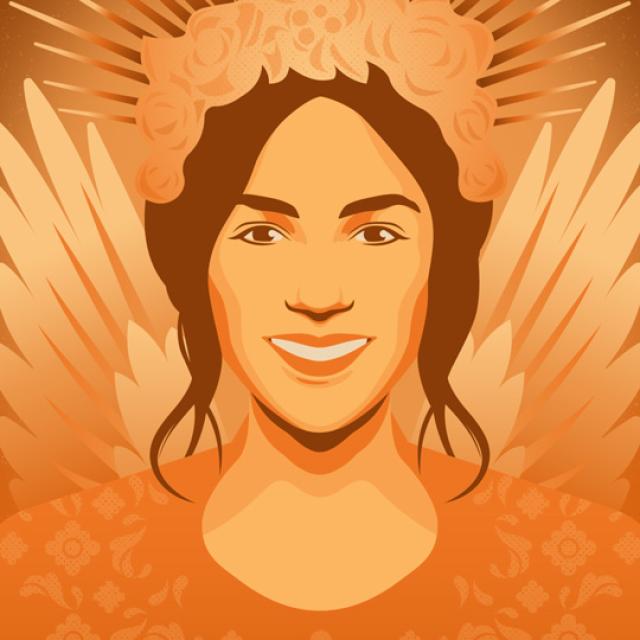 San Diego Opera
El Milagro del Recuerdo
(The Miracle of Remembering)
Fri, Dec 1, 2023 @ 7:30P & Sun, Dec 3, 2023 @ 2:00P
Pricing
Tickets start at $50 (includes $3.50 Facility Restoration Fee)
Run Time
1 hour, 15 minutes (no intermission)
Children
No children under the age of 6. All guests ages 6 and up must have their own tickets.
On Sale
Tickets On Sale Monday, October 9 @ 10A
A heartwarming holiday mariachi opera full of family traditions, love, and dreams of a better tomorrow.
In a small town in Michoacán, Mexico, two women, Renata and Lupita, are raising their families while their husbands, Laurentino and Chucho, work as braceros in the United States. Laurentino manages to come home for Christmas, but his return enflames an ongoing argument with Renata about his long work trips. Will Laurentino's urge to support his family overshadow Renata's desire to keep her family together in a rapidly changing world?
This new mariachi opera, a prequel to 2013's Cruzar la Cara de la Luna, lovingly explores family traditions in the face of life-changing decisions and dreams of something more.
Sung in Spanish, this opera marks the welcome return of mezzo-soprano Claudia Chapa, who made her Company debut as La Badessa/Zita in 2022's The Puccini Duo, as Josefina. She is joined by mezzo-soprano Sishel Claverie as Renata and baritone Héctor Vásquez, who made his Company debut as Capitán in 2018's Florencia en el Amazonas, as Aba. Stage Director Leonard Foglia (Cruzar la Cara de la Luna, El pasado nunca se termina, and Moby-Dick), returns to stage his libretto.
Music by Javier Martinez, Libretto by Leonard Foglia
LANGUAGE – Sung in Spanish with English and Spanish text projected above the stage
Pre-Opera Talk
The pre-opera talk begins at 6:40 pm before the 7:30 pm Friday evening performance. The Sunday matinee pre-opera talk begins at 1:10 pm before the 2:00 pm curtain.
Mainstage Post-Opera Talk-Back
Stay after the performance for a Talk-Back. Once the curtain falls, there will be a 10-minute break, then join us in the front of the Dress Circle section where you can ask questions of the stars and cast (subject to availability), and find out what really happened onstage and backstage during the performance!