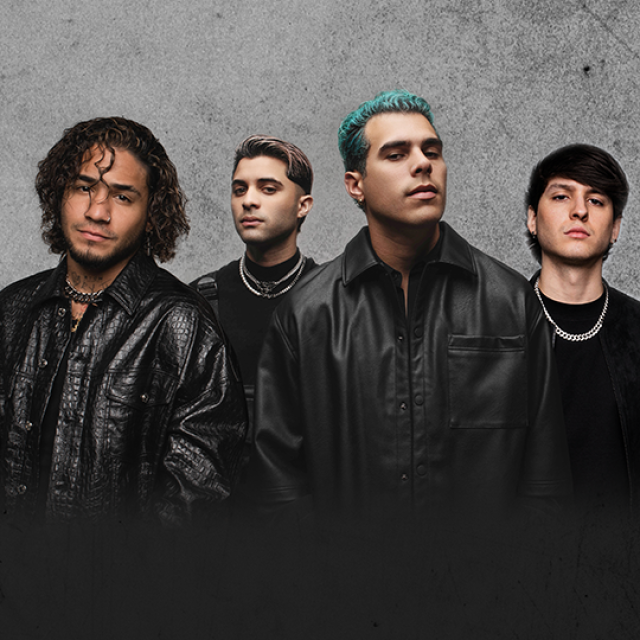 AEG
CNCO
Ultima Cita Tour
Sun, Jun 4, 2023 @ 8:00P
Pricing
Tickets start at $43 (includes a $3.50 Facility Restoration Fee)
Children
All ages must have own ticket.
On Sale
Public on Sale begins Fri, Mar 10, 2023 @ 10:00A
CNCO is a Latin American pop boy band formed in December, 2015, after becoming the winning members of the first season of the La Banda singing competition series created by Simon Cowell and produced by Ricky Martin. The band has toured with Martin and their singles, "Tan fácil" and "Quisiera", charted well soon after their debut. They released their first album, Primera Cita on August 26, 2016.
On May 9, 2021, Joel Pimentel announced his exit from the group, citing desires to "grow and explore new artistic venues". The band announced they would continue as a quartet. Two months later, on June 22, the band released "Toa La Noche", their first song as a foursome. They collaborated with Alex Rose for the song "Pa Que Guaye", released on September 16.