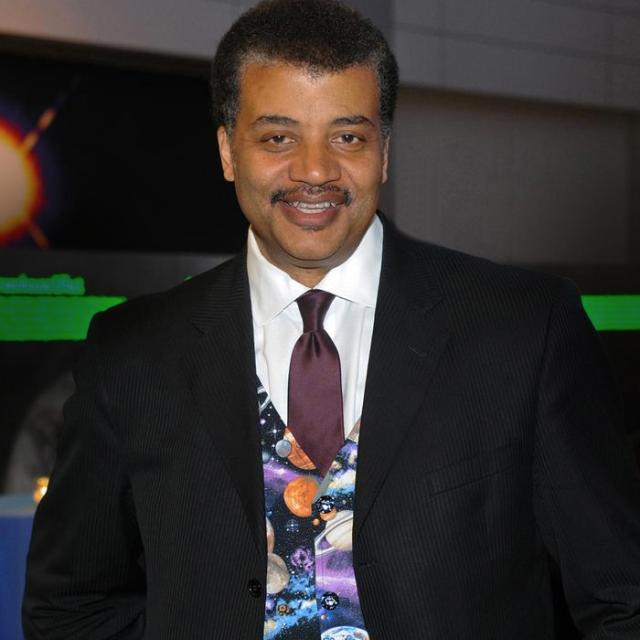 San Diego Theatres
Neil deGrasse Tyson
Astronomy Bizarre
Tue, Mar 7, 2023 @ 7:30P
Masks
Masks are recommended but not required
Pricing
Tickets start at $53.50 (includes a $3.50 Facility Restoration Fee)
Run Time
Approximately 2 hours
Children
Intended for ages 12+. All ages must have own ticket
VIP Packages
Limited VIP Packages Available Online
On Sale
Public on Sale begins Mon, Sep 19, 2022 @ 10:00A
The list of cool things in the universe is long and occasionally scary: Black Holes, Dark Matter, Dark Energy, Diamond stars, Gamma Ray bursts, White Holes, Worm Holes, Multiverses. Here we review all that bends the mind the most in the cosmos.
NOTE: Given the frontier nature of the subject, this talk updates continually.
---
Neil deGrasse Tyson was born and raised in New York City where he was educated in the public schools clear through his graduation from the Bronx High School of Science. Tyson went on to earn his BA in Physics from Harvard and his PhD in Astrophysics from Columbia. Tyson's professional research interests are broad, but include star formation, exploding stars, dwarf galaxies, and the structure of our Milky Way. In addition to dozens of professional publications, Dr. Tyson has written, and continues to write for the public. Tyson's latest book, released in October 2019 is Letters from an Astrophysicist. Revealing Tyson's most candid and heartfelt writing yet, Letters from an Astrophysicist introduces us to a newly personal dimension of Tyson's quest to understand our place in the cosmos. Tyson is the fifth head of the world-renowned Hayden Planetarium in New York City and a research associate of the Department of Astrophysics at the American Museum of Natural History.