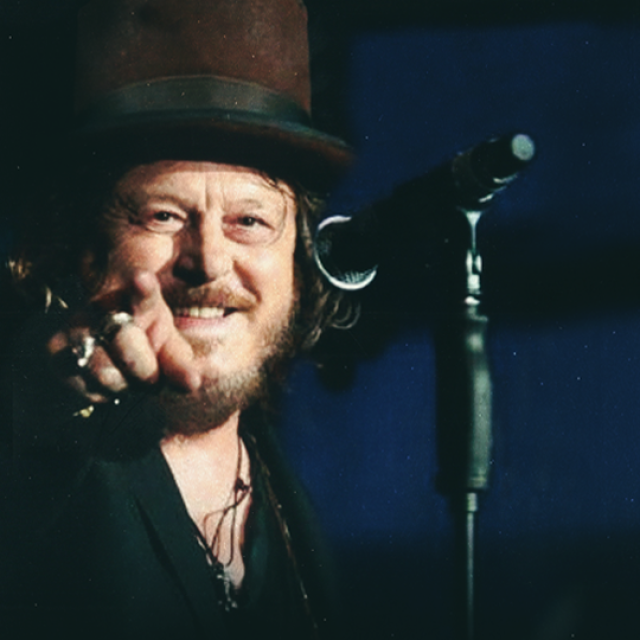 San Diego Theatres
Zucchero
World Wild Tour
Sat, Oct 1, 2022 @ 8:00P
Masks
Masks are recommended but not required
Pricing
Tickets are $35 – $55 (includes a $3.50 Facility Restoration Fee)
Run Time
2 hours (no intermission)
Children
All ages must have own ticket.
On Sale
Public on Sale begins Fri, Dec 31, 2021 @ 10:00A
One of Italy's finest exponents of rock blues, Zucchero has sold more than 60m records. He has sung in 5 continents, 69 countries, and 628 cities, and has featured in many international events including Woodstock 94, all Nelson Mandela's 46664 shows (for which he is an ambassador), the Freddie Mercury Tribute, Net Aid, Rainforest Fund, British Summer Time (Hyde Park) and Live 8 (Paris and Rome).
Zucchero was the first western artist to play at the Kremlin after the Berlin Wall fell, and with Pavarotti he created Pavarotti & Friends. In 2004 he played at the Royal Albert Hall with Pavarotti, Clapton, Brian May, Solomon Burke, Dolores O' Riordan, and others. In 2007 he was nominated for a Grammy, with Billy Preston and Clapton, for best R&B Traditional Vocal Collaboration.
He has collaborated with such artists as Sting, Bono, Eric Clapton, Peter Gabriel, Mark Knopfler, Queen, Luciano Pavarotti, Andrea Bocelli, Ray Charles, Miles Davis, B.B. King, John Lee Hooker, Jeff Beck, Tom Jones, Elvis Costello, Joe Cocker, Bryan Adams, Johnny Hallyday, Sheryl Crow, Mana, Dolores O'Riordan, Hotei and others.