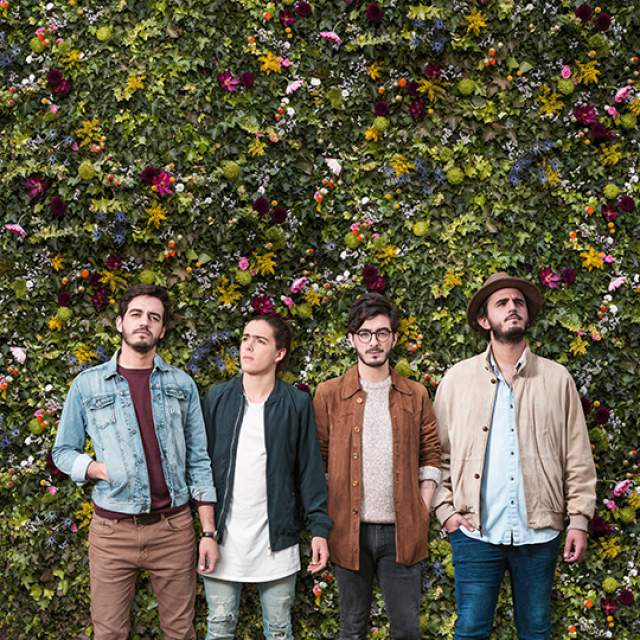 First Row Productions
MORAT
¿A Dónde Vamos? USA Tour
Fri, Oct 1, 2021 @ 8:30P
Masks
Masks are required for unvaccinated guests. The CDC and California Department of Public Health recommend that everyone wear a mask in indoor, public settings, regardless of vaccination status.
Vaccination
Proof of vaccination or negative Covid-19 test result within 72 hours of event required
Pricing
Tickets start at $48.50 (includes a $3.50 Facility Restoration Fee)
Children
All ages must have own ticket.
REQUISITOS DE SEGURIDAD COVID-19 PARA TODOS LOS ESPECTÁCULOS A PARTIR DEL 20 DE SEPTIEMBRE DE 2021. Haga clic aquí para obtener detalles sobre la prueba aceptable de vacunación y los resultados negativos de la prueba Covid-19.
Según el Departamento de Salud Pública de California (CHPH), todos los huéspedes deberán estar completamente vacunados contra COVID-19 (al menos dos semanas después de la dosis final) O presentar prueba de una prueba de COVID-19 negativa dentro de las 72 horas de ingresar a nuestro teatros.
Prueba aceptable de vacunación es la tarjeta de vacunación original, una copia impresa de la tarjeta de vacunación o el registro de vacunación digital con una identificación apropiada que coincida con el nombre en la documentación de vacunación.
Los invitados no vacunados menores de 12 años o con una restricción médica válida y una nota médica deberán realizar una prueba de diagnóstico de COVID-19 dentro de las 72 horas posteriores al evento y proporcionarán una prueba de un resultado negativo antes de ingresar al lugar.
Los invitados no vacunados deben usar una máscara durante la duración del evento, excepto cuando coman o beban.
Se anima a todos los invitados a usar máscaras durante la duración del evento, independientemente del estado de vacunación.
---
Morat, la banda colombiana más celebrada a nivel internacional, anuncia su nueva gira por Estados Unidos, ¿A Dónde Vamos? USA Tour.
Tras el éxito de "Balas Perdidas", su triunfal gira del 2019 que vio conciertos agotados en ciudades como San Antonio, TX, McAllen, Tx, y Miami, FL, la agrupación regresa este otoño a Estados Unidos para presentar 14 fechas alrededor del país.
El nombre del ¿A Dónde Vamos? USA Tour tiene un significado muy especial para la agrupación pues habla de dónde estaban parados ayer y cuál es el rumbo que quieren tomar después de estos tiempos tan extraños. La gira tendrá inició el 29 de septiembre en Los Ángeles, California y recorrerá ciudades como San Diego, CA, San Antonio, TX, McAllen, TX, Dallas, TX, Nueva York, Houston, Chicago y Atlanta, entre otras, antes de finalizar en The Fillmore en la ciudad de Miami, FL el 24 de octubre.
Fans podrán disfrutar de éxitos como "Cuando Nadie Ve", "Besos En Guerra", "No Se Va", y "Cómo Te Atreves" además de sencillos más recientes como "Bajo La Mesa" y "No Hay Más Que Hablar" en un espectáculo que promete ser uno de los mejores del año.
Boletos para el ¿A Dónde Vamos? USA Tour estarán a la venta a partir del viernes 4 de junio a las 10 am hora local en ticketmaster.com.