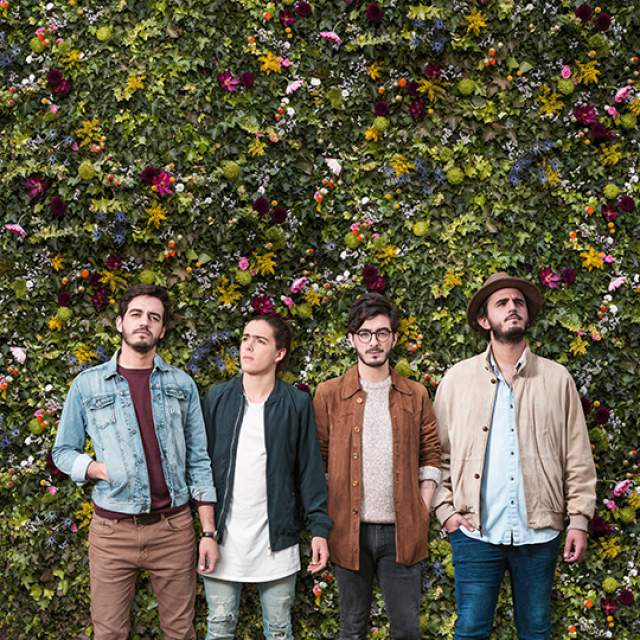 First Row Productions
MORAT
¿A Dónde Vamos? USA Tour
Fri, Oct 1, 2021 @ 8:30P
Pricing
Tickets start at $48.50 (includes a $3.50 Facility Restoration Fee)
Children
All ages must have own ticket.
Morat, la banda colombiana más celebrada a nivel internacional, anuncia su nueva gira por Estados Unidos, ¿A Dónde Vamos? USA Tour.
Tras el éxito de "Balas Perdidas", su triunfal gira del 2019 que vio conciertos agotados en ciudades como San Antonio, TX, McAllen, Tx, y Miami, FL, la agrupación regresa este otoño a Estados Unidos para presentar 14 fechas alrededor del país.
El nombre del ¿A Dónde Vamos? USA Tour tiene un significado muy especial para la agrupación pues habla de dónde estaban parados ayer y cuál es el rumbo que quieren tomar después de estos tiempos tan extraños. La gira tendrá inició el 29 de septiembre en Los Ángeles, California y recorrerá ciudades como San Diego, CA, San Antonio, TX, McAllen, TX, Dallas, TX, Nueva York, Houston, Chicago y Atlanta, entre otras, antes de finalizar en The Fillmore en la ciudad de Miami, FL el 24 de octubre.
Fans podrán disfrutar de éxitos como "Cuando Nadie Ve", "Besos En Guerra", "No Se Va", y "Cómo Te Atreves" además de sencillos más recientes como "Bajo La Mesa" y "No Hay Más Que Hablar" en un espectáculo que promete ser uno de los mejores del año.
Boletos para el ¿A Dónde Vamos? USA Tour estarán a la venta a partir del viernes 4 de junio a las 10 am hora local en ticketmaster.com.