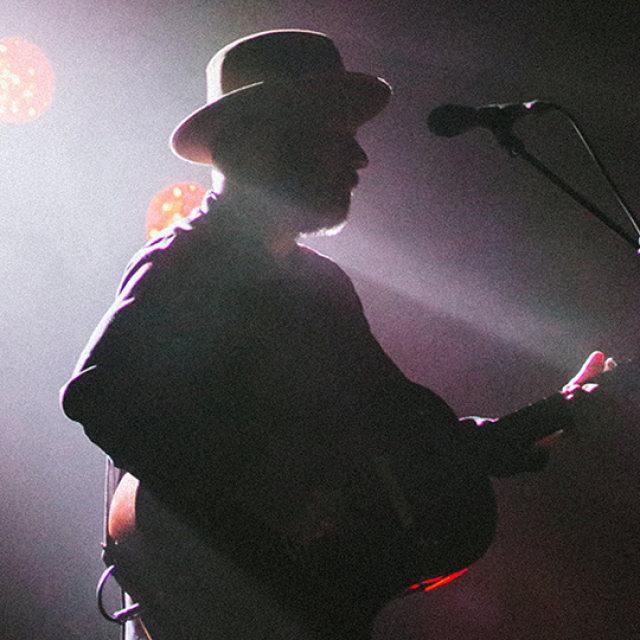 Goldenvoice
City and Colour
Tue, Sep 14, 2021 @ 8:00P
Children
All ages must have own ticket.
Music refracts darkness as light. Through a kaleidoscope of lush guitars, ethereal orchestration, and heavenly delivery, City and Colour alchemically transforms life's turbulence into waves of blissful, bold, and brilliant alternative anthems. Under this banner, singer, songwriter Dallas Green siphons serenity from stress on his sixth full-length studio album, A Pill for Loneliness (Still Records). Ultimately, these eleven tracks illuminate an entrancing and engaging emotional expanse, balancing two extremes with eloquence and energy.
"I wrote a lot of dark songs and wrapped them in the most beautiful sounds we could find," he explains.
"I'm thankful for the opportunity to create. I had to write these songs in order to get out of my own head first. If someone can listen and relate to what I'm saying, my duty as a writer is fulfilled in the best way possible."
He regards this responsibility with the utmost reverence.
By doing so, City and Colour has resonated throughout the international independent music scene. Following the 2005 debut Sometimes, and the Double-Platinum certified Bring Me Your Love (2008) Green debuted at #1 in Canada on three consecutive releases -- the Double-Platinum Little Hell (2011), the Platinum The Hurry and the Harm (2013), and Gold-certified If I Should Go Before You (2015). Notably, If I Should Go Before You also debuted at #16 on the U.S. Billboard 200 Chart and #5 in Australia where Green's LP Little Hell was certified Gold.