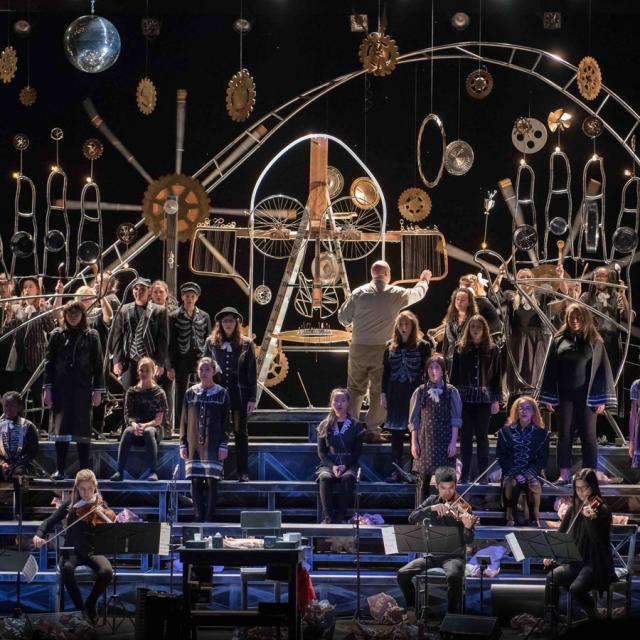 San Diego Opera
Aging Magician
Fri, Mar 13 – Sat, Mar 14, 2020
Pricing
Tickets start at $35 (includes a $3.50 Facility Restoration Fee). Children's pricing is available. Children must be over 6 years of age.
Run Time
Approximately 1 hour, 25 minutes (no intermission)
Children
Children older than 6 years of age are welcome. All ages must have own ticket.
An eccentric and aging clockmaker is nearing the end of his life and preparing a book of secrets to pass on. At a critical point in his story, he must decide the fate of the magician…or is it his own fate? As Harold ponders these decisions, he finds himself transported inside a mystical musical realm where fiction and reality collide.
In its west coast premiere, Aging Magician is a hauntingly beautiful hybrid of opera and theatre that combines opera, choral music, and puppetry, produced by one of today's most influential and innovative taste makers, Beth Morrison Projects.
CAST:
Rinde Eckhert — Harold
Beth Morrison Projects — Creative Producer
Julian Crouch — Director
Brooklyn Youth Chorus — Chorus