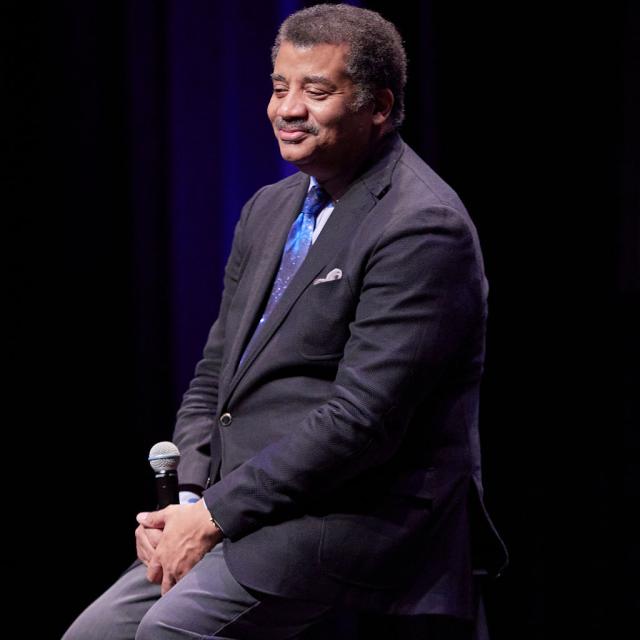 San Diego Theatres Kicks off Spring with Unique Presentations at Civic & Balboa Theatres
Mar 16, 2023
Earlier this month, we hosted three San Diego Theatres Presents events, to the delight of our audience and team members. Many of the events held in our venues are produced by another organization, like the San Diego Opera or Broadway San Diego. San Diego Theatres Presents events, however, are hand-picked by our in-house team with our unique community in mind. If you have ever attended a San Diego Theatres Presents event, thank you. You are directly supporting our mission and vision when you do so.
Sunday, March 5 was Our Planet Live in Concert, which brought the beloved Netflix series to life for an enraptured audience of 1,240 at the Balboa Theatre. A projection screen displayed stunning visuals from the series, along with onscreen narration from legendary broadcaster David Attenborough and Star Trek actor William Shatner. Both are over 90 years old and still passionate about preserving the world's natural wonders! An 18-piece orchestra played the score, written by Academy Award winner Steven Price. The conductor, Emily Marshall, will tour with The Who this summer as their music director! There are pictures from this fantastic event in the gallery below.
On March 7, renowned astrophysicist Dr. Neil deGrasse Tyson filled the Civic Theatre for a sold-out talk called "Astronomy Bizarre." This is the second time Dr. Tyson has joined us, but due to groundbreaking new research in the field of astrophysics, this talk was full of fresh discoveries. He covered all sorts of weird, wacky, and strange phenomena that exists in outer space, even demystifying some of the hyperbole you hear about cosmic happenings. A small group of VIPs got to hear even more from Dr. Tyson in a post-show Q&A session. There are some pictures from this Q&A in the gallery below!
MANIA: The ABBA Tribute on March 9 was a party worthy of any young & sweet dancing queen! This globetrotting ABBA tribute group has joined us at the Balboa Theatre multiple times in the last few years, and every year, it's a nearly sold-out evening full of the Swedish supergroup's most iconic tunes. This year was no exception, with over 1,250 people singing along to hits like "Waterloo," "Thank You for the Music," and "Mamma Mia."
Our fans, followers, and guests are invited to join us for the other San Diego Theatres Presents events happening this spring: Hershey Felder as George Gershwin Alone on April 8, and The Cream of Clapton Band on April 30. Each San Diego Theatres Presents event represents a new venture for San Diego Theatres, as we continue to host presentations from partner organizations and world-class entertainment producers, while also bringing forth inspiring productions of our own. Again, if you've ever joined us for these presentations, we thank you.
Photos: Karen Floyd Portraits & Rich Soublet Photography