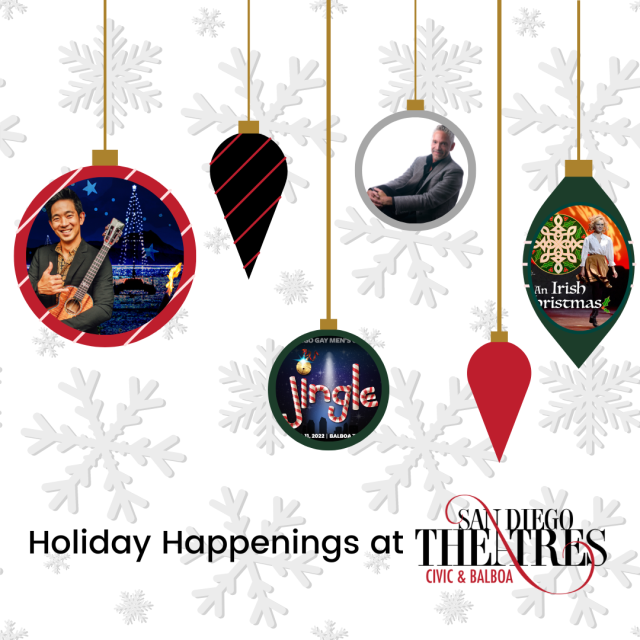 HOLIDAY HAPPENINGS AT THE CIVIC & BALBOA THEATRES
Nov 8, 2022
This holiday season brings unique shows all season long to the Civic & Balboa Theatres! We've divvied up our holiday programs so you can choose what fits your celebration and who you're going with.

Beloved Traditions
High-Energy Merriment
Classics With a Twist
Around the World
BELOVED TRADITIONS
These shows are timeless and joyous ways to honor the most wonderful time of the year. You'll hear many popular & beloved Christmas songs in a way that feels traditional, familiar, and even nostalgic. Some are especially great for families - you'll see this noted!
HIGH-ENERGY MERRIMENT
Ready to rock around the Christmas tree? These exciting, toe-tapping, jolly shows are sure to uplift any Scrooge enough to feel the holiday spirit!
CLASSICS WITH A TWIST
At these shows, you'll definitely hear traditional holiday standards...but presented in a whole new way! This isn't your average Christmas choir.
AROUND THE WORLD at the Balboa
Want to hear how Christmas is celebrated within different countries, cultures, and traditions? Immerse yourself at these shows at the Balboa Theatre!