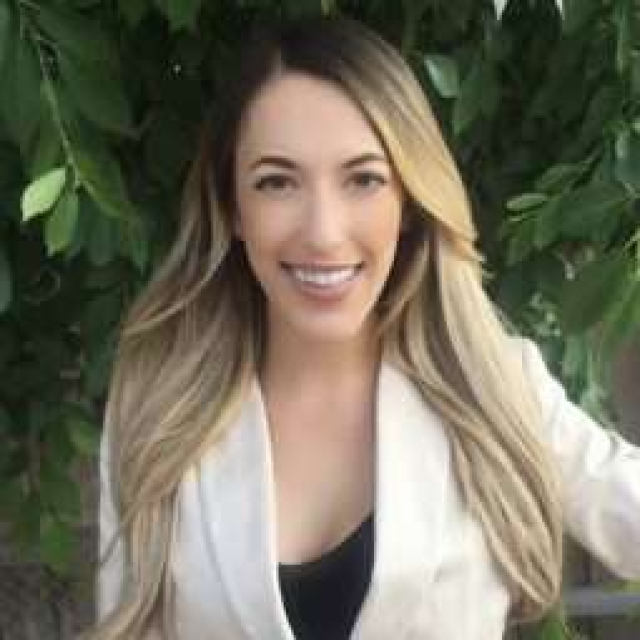 Spotlight On: Andrea Corral of Sodexo Live!
Nov 17, 2021
San Diego Theatres collaboration with sustainably fresh food vendor Sodexo Live! provides excellent cuisine as well as staff which aligns with our passion for arts. Meet Andrea Corral, Sodexo Live! banquet coordinator and a former ballerina and longtime performing arts enthusiast who will be implementing Centerplate's ethical and delicious menu with the performing arts experiences provided at San Diego Theatres.
This opportunity will allow me to combine my passion for the performing arts and hospitality... Andrea Corral, Banquet Supervisor, Sodexo Live!
Andrea says that Performing arts and ballet shaped her childhood. Andrea grew up attending shows like the Nutcracker, Jersey Boys and Wicked at San Diego's Civic Theatres. Andrea is also a long-time ballerina and even taught ballet at a local dance studio.
"This opportunity will allow me to combine my passion for the performing arts and hospitality to create an enhanced guest experience for others who love watching these performances just as much as I do."
Andrea has big plans for creating exceptional experiences for guests and giving back to the community by highlighting San Diego's local and diverse range of flavors and sustainably sourced food. Andrea says guests can look forward to a new elevated menu with hand-picked beverages including locally roasted coffee, local craft beers, premium wines and champagne, and a variety of cocktails. The diverse menu is finely crafted to satisfy all cravings with delicious flatbreads and a variety of bento boxes containing vegan options like chickpea & lentil hummus, micro herbs, and gluten-free toast, or for meat lover's prosciutto, locally made charcuterie, and vegetables.
Andrea is planning to enhance the community by streamlining food and beverages through a new POS cashless system so the audience can enjoy their show. With a focus on speed, Sodexo Live! will be providing fast, quality food to efficiently serve customers and maximize their time enjoying the experiences that the theatres offer.
Andrea is hoping to build on San Diego Theatres' values of ethics and give back to the arts community with Sodexo Live! sustainability practices.
"With this new partnership, we plan on giving back to our community with ambitious sustainability initiatives that include a zero-waste program and food donations to the San Diego Rescue Mission. Our guests will return to the San Diego Theatres with confidence that they are in an environment committed to their safety and memorable experiences."