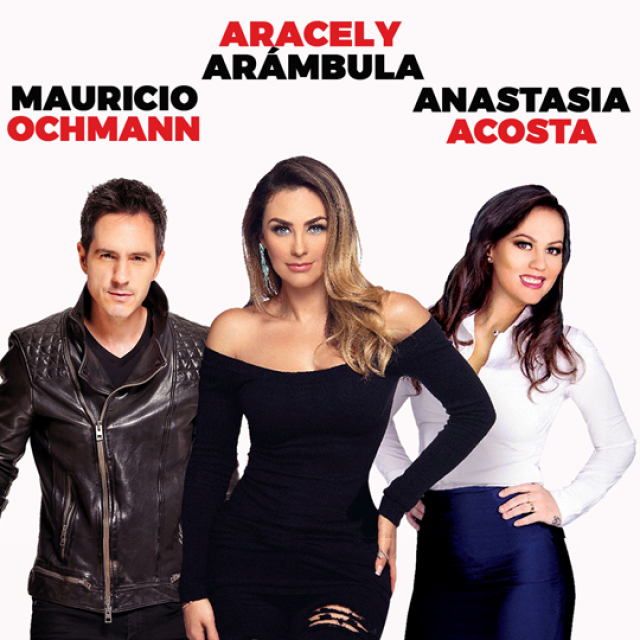 Illusion Touring
Por qué los hombres aman a las cabronas
Sun, Oct 17, 2021 @ 7:00P
Masks
Masks are required for unvaccinated guests. The CDC and California Department of Public Health recommend that everyone wear a mask in indoor, public settings, regardless of vaccination status.
Vaccination
Proof of vaccination or negative Covid-19 test result within 72 hours of event required
Pricing
Tickets start at $38.50 (includes a $3.50 Facility Restoration Fee)
Run Time
Approximately 2 hours
Children
All ages must have own ticket.
REQUISITOS DE SEGURIDAD COVID-19 PARA TODOS LOS ESPECTÁCULOS A PARTIR DEL 20 DE SEPTIEMBRE DE 2021
Según el Departamento de Salud Pública de California (CHPH), todos los huéspedes deberán estar completamente vacunados contra COVID-19 (al menos dos semanas después de la dosis final) O presentar prueba de una prueba de COVID-19 negativa dentro de las 72 horas de ingresar a nuestro teatros.
Prueba aceptable de vacunación es la tarjeta de vacunación original, una copia impresa de la tarjeta de vacunación o el registro de vacunación digital con una identificación apropiada que coincida con el nombre en la documentación de vacunación.
Los invitados no vacunados menores de 12 años o con una restricción médica válida y una nota médica deberán realizar una prueba de diagnóstico de COVID-19 dentro de las 72 horas posteriores al evento y proporcionarán una prueba de un resultado negativo antes de ingresar al lugar.
Los invitados no vacunados deben usar una máscara durante la duración del evento, excepto cuando coman o beban.
Se anima a todos los invitados a usar máscaras durante la duración del evento, independientemente del estado de vacunación.
---
Por qué los hombres aman a las cabronas - Basada en el libro de Sherry Argov.
Nadie había escrito un libro como este sobre relaciones. Lleva la sátira a otro nivel. No solo es cómico, sino muy real. Está lleno de "rebanadas de humor de la vida diaria que cubren todo lo que frustran a las mujeres sobre los hombres". Sherry Argov demuestra en esta obra el camino para perder el miedo, ser independiente, segura de ti y de una forma divertida alcanzar lo que deseas: no más sufrimiento, ni cocinarle para conquistarlo, ni quejarte, ni sacrificar tu propia vida para que el hombre caiga rendido a tus pies y para que tu seas en lo único en que el piense. No te conviertas en el tapete de nadie.
Protagonizada por: Aracely Arámbula, Mauricio Ochmann y Anastasia Acosta
Producida por: Rubén Lara 
Dirección:Abril Mayett