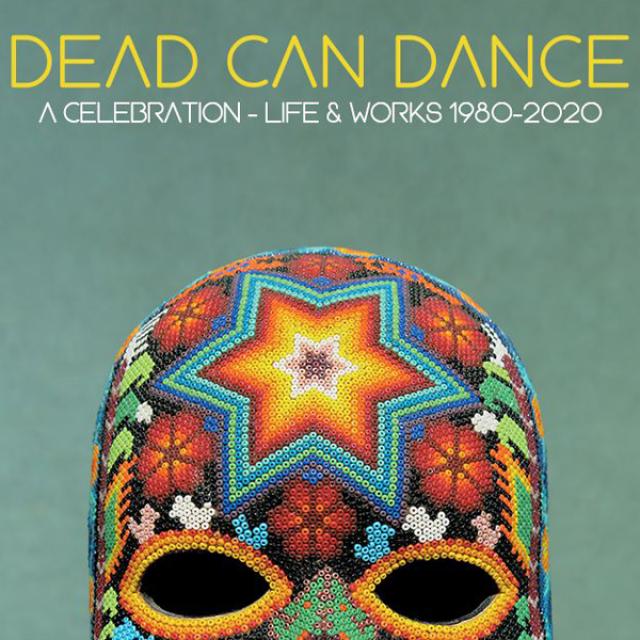 Live Nation
Dead Can Dance: Postponed
A Celebration - Life and Works
Fri, Oct 1, 2021 @ 8:00P
Masks
Masks are required for unvaccinated guests and are encouraged for all
Vaccination
Proof of vaccination or negative Covid-19 test result within 72 hours of event required
Pricing
Tickets start at $35 (includes a $3.50 Facility Restoration Fee)
Children
All ages must have own ticket.
This show has been postponed until Spring 2023 and a new date will be announced in the coming weeks. All tickets for the October 1, 2021 show at Civic Theatre are being automatically refunded.
The following statement was issued by the band on September 20 at 10 am EST:
It is with great sadness and regret that we must announce that our North American tour in October is postponed. 
We are hugely disappointed to have to bring you this news as we were all really looking forward to finally performing for you all once again.
Having monitored the current COVID-19 situation carefully like everyone has, it has been decided that we cannot put the health and safety of the musicians, crew, promoters, venue staff and most importantly the fans at potential risk by touring in October.
The band and crew will be travelling to North America from across the globe, which makes it increasingly more uncertain and poses extra risk and challenges to get to the shows safely.
We are working on rescheduling our tour dates to a safer period in 2022 where we can perform to our fans across the continent safe in the knowledge that the shows pose no risk to anyone involved.
We will share the new tour dates with you as soon as we can.
Dead Can Dance
---
Since their inception in Melbourne in 1981, Dead Can Dance have been informed by folk traditions from all over Europe, not just solely in terms of instrumentation, but also by secular, religious & spiritual practices. The story to their forthcoming album Dionysus took shape as Brendan Perry became fascinated by long established spring & harvest festivals that had their origins in Dionysian religious practices throughout Europe. The presence of the religion was suppressed during the ideological control of Christianity & Islam since the Roman Empire, & so the influence that Dionysus still had on these festivals would continue to manifest itself albeit in a more censored form. Dead Can Dance's latest album brings to the fore the rites & rituals that today continue to be informed by the Greek god, with the album's seven movements representing different facets of the Dionysus myth and his cult.