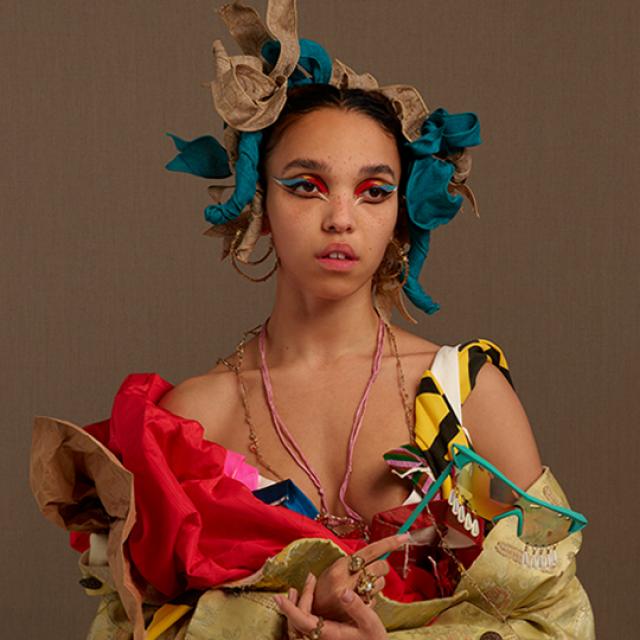 Goldenvoice
Cancelled: FKA twigs
Magdalene
Tue, Apr 21, 2020 @ 7:30P
Pricing
Tickets start at $55.50 (includes a $3.50 Facility Restoration Fee)
Children
All ages must have own ticket.
Special Note Regarding FKA twigs April Headline Dates:
In response to the recommendations of local, state and global health authorities and mandates by city and state government, FKA twigs' shows at the Fox Theater on April 9 in Oakland and the Balboa Theatre in San Diego, CA on April 21 have been cancelled. Refunds are available at point of purchase.
 Thank you for understanding, we apologize for the inconvenience and please stay safe.
––––––
In the MAGDALENE show, FKA twigs suspends the ordinary world; she has no need for it. Instead, she seduces us into a new one that's enriched and enchanted and completely her own. Echoes of the past meet the future, emotion is power, desire is a force. MAGDALENE weaves a tapestry of sound, performance, costume, pole dancing, Wushu, set design and lighting. Inspired by the revolutionary 19th century concept of 'Gesamtkunstwerk,' or 'total work of art,' it is a complete experience. FKA twigs summons all that she has - technical mastery, creative brilliance and physical endurance - to transport her audience into a new artistic realm.
FKA twigs launched her MAGDALENE world tour with two sold-out nights each at LA's Palace Theatre and NYC's Park Avenue Armory, continuing on to play headlining shows in Berlin, London, and Sydney, and performing at Primavera Sound, We Love Green Festival, and Afropunk. With these groundbreaking performances, FKA twigs solidified herself as one of the most creative and experimental artists, performers, and directors of her generation, with Billboard raving, "the show was complete with gravity-defying pole dancing, swords, intricate costumes and oozing theatricality," and Rolling Stone observing, "it's difficult for a larger-than-life performer to make themselves appear like an apparition – especially one whose lyrics are so corporeal – but in that moment twigs looked wholly otherworldly." Throughout these shows, FKA twigs played never-before-heard music from her highly-anticipated forthcoming second album, and Consequence of Sound exclaimed, "FKA twigs is back and it's beautiful."