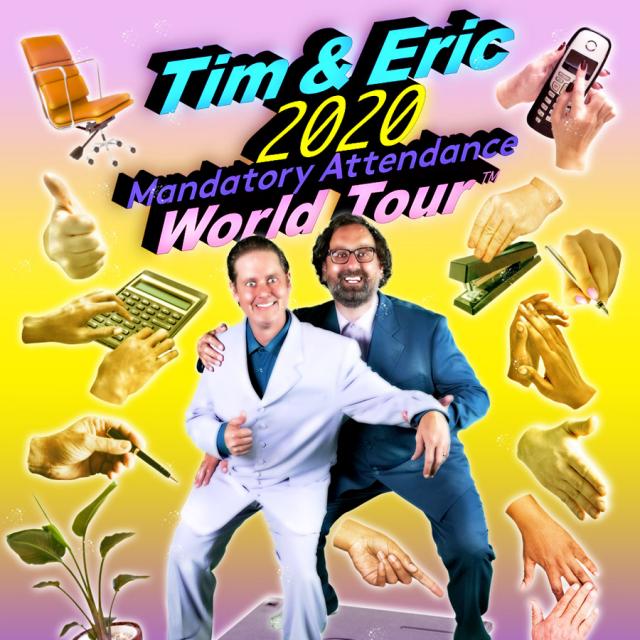 AEG
Tim & Eric
2020 Mandatory Attendance Tour!
Mon, Jan 27, 2020 @ 8:00P
Pricing
Tickets are $46 (includes a $3.50 Facility Restoration Fee)
Children
All ages must have own ticket.
VIP Packages
Limited Pre-Show Q&A Tickets Available
Tim and Eric Mandatory Attendance Tour! Tim and Eric return to the road for a WORLD TOUR (Australia, Canada and USA) filled with more spoofs, goofs and insanity, including some very special surprises we can't talk about right now.
Limited Pre-Show Q&A Tickets Available ($96)
Includes:
  Premium Seating
  45 Minute GROUP Q&A with Tim & Eric (not a one-on-one meet & greet)
  1 Signed Poster